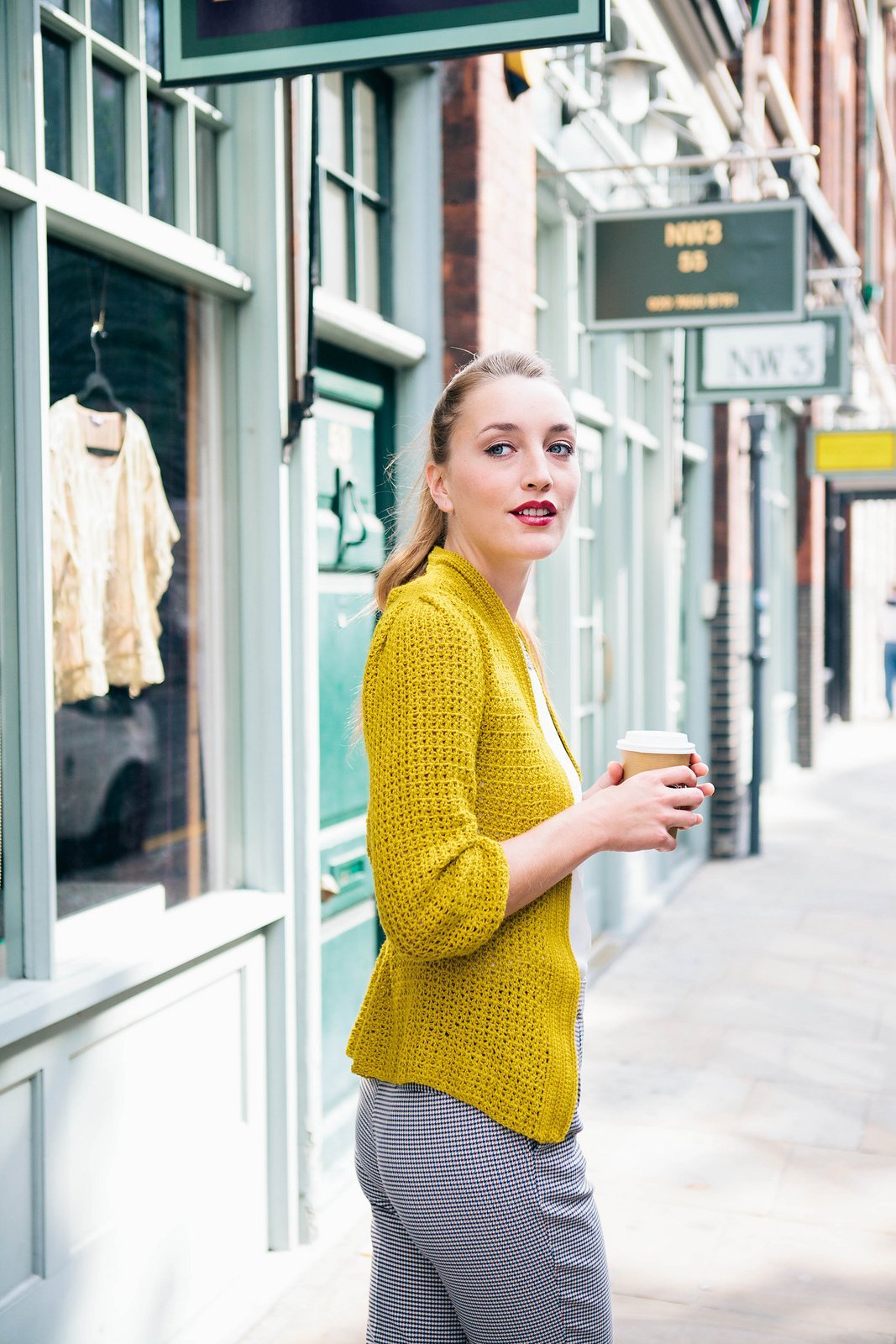 Crocheted with the softest silk and alpaca, this cardigan wraps you in a light cloud. With its airy stitches and simple gathers, it makes an elegant addition to your wardrobe.
Now with a PDF download for the individual pattern in both UK and US terms. This includes errata fixes and has been re-edited for clarity.
Pattern checkout is via Ravelry.
Photos by Britt Spring, styling by Claire Montgomerie for Inside Crochet
£4.00 Buy Now