Weekend Makes: Coffee, Cinnamon and Brown Sugar Ice Cream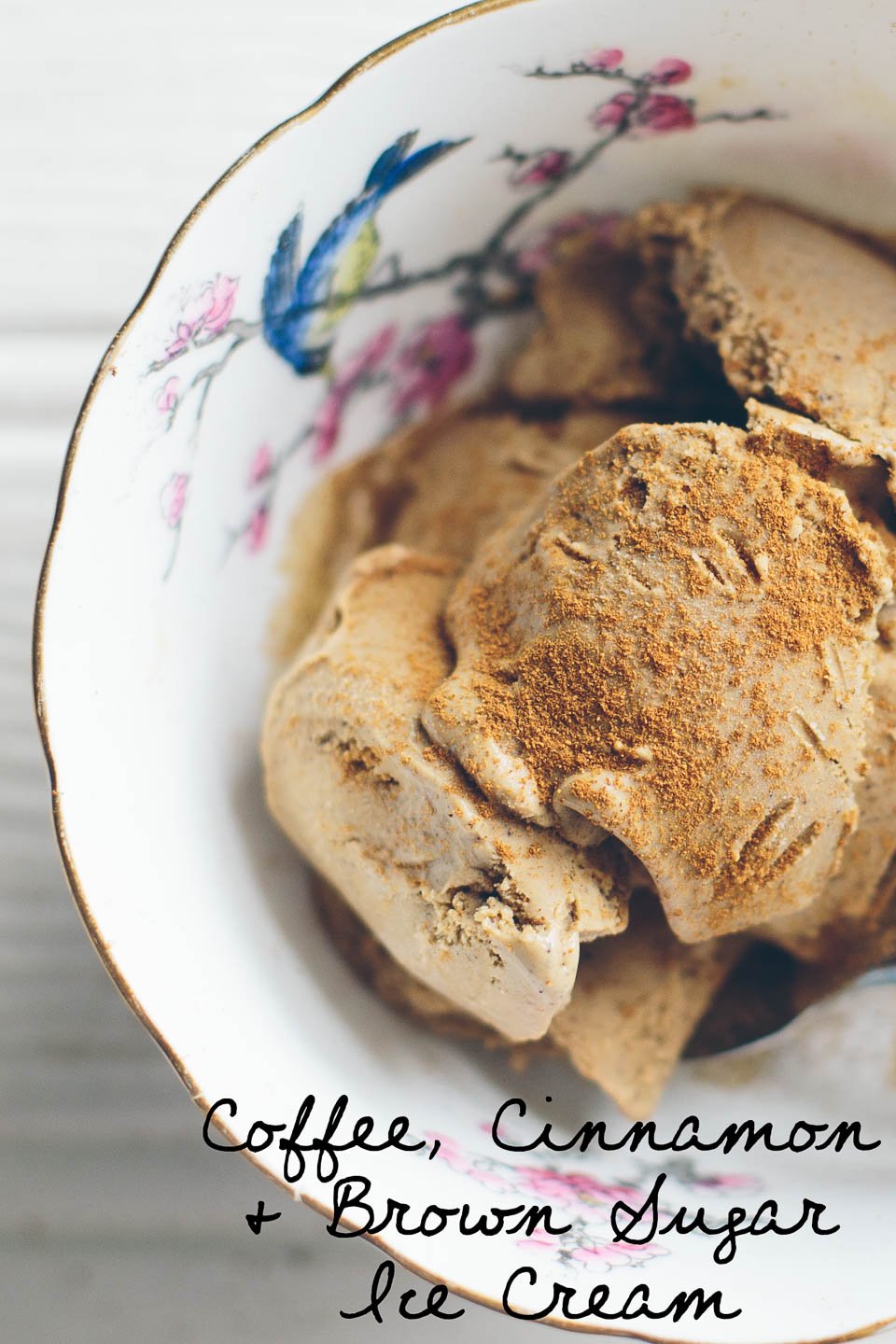 Considering the fact that Kevin and I fell in love over the hand crank of an ice cream maker (and Alicia's Attic – remember them?) at camp, its surprising that it has taken almost exactly 18 years for an ice cream maker of our own to come into our lives.  The universe obviously thought it was time to rectify this situation as it placed Alicia's recent posts on her frozen concoctions and a sale on ice cream makers on Amazon in my web browser the same day. Coincidence? I think not. 
With the machine itself taking the better part of the week to arrive, I hatched my ice cream plans. I knew Jeni's Roasted Strawberry and Buttermilk would be the kids' number one choice, but for Kevin and I it had to be coffee ice cream.  I am always the person who orders the coffee flavoured thing of the menu and coffee ice cream is my favourite.
However, I struggled to fine a recipe that ticked all my boxes. I read everything I could find on ice cream making, I studied the various methods (cornflour vs eggs; sugar vs corn syrup) and decided to get the kind of coffee ice cream I craved, I needed to strike my own path.
And OMFG, the results are out. of. this. world. Crazy, crazy good ice cream – thick and creamy, dark and rich, just like the best and most expensive ice cream you can find in the shops. Now, as I have a severe dairy intolerance, I can only really have a couple of spoonfuls, but that is OK, because it is so rich and creamy, you don't need much more.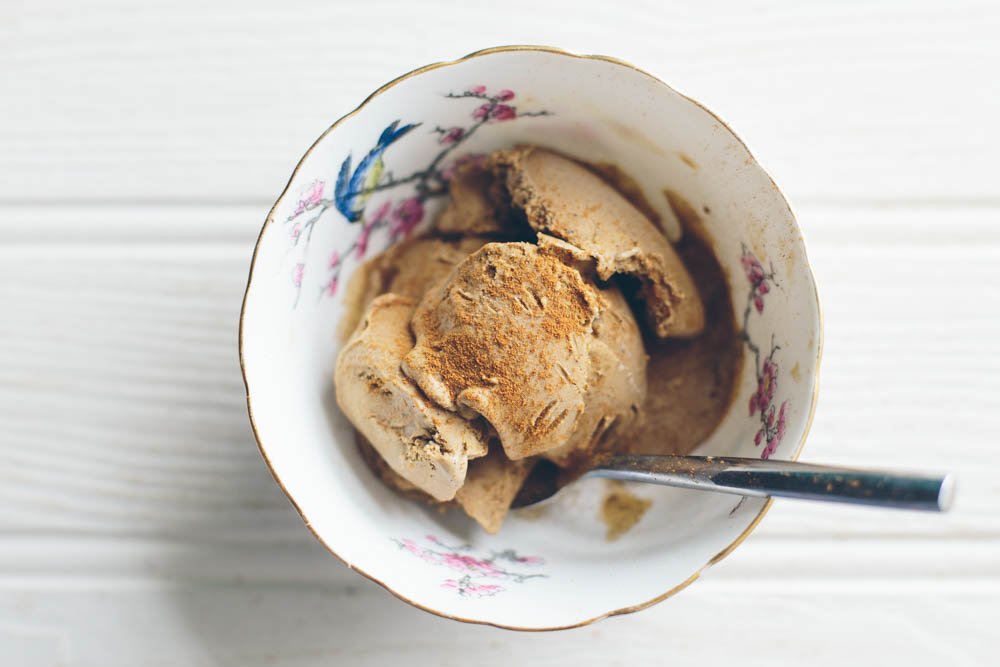 Ingredients:
75g ground coffee
1T ground cinnamon
500ml milk
6 egg yolks
100g light brown sugar
3T light corn syrup (I bought mine from Amazon, but according to Jeni, you can substitute golden syrup and decrease the sugar by 1T)
300 ml double cream
a pinch of salt
1t vanilla extract
Warm the milk in a pan and mix in the coffee and cinnamon. Leave to sit for at least 30 minutes (I left it for an hour because I got sidetracked). Strain through a muslin and squeeze the milk out into another pan. Keep the milk warm.
Heat a saucepan with water on the stove to just below boiling. In a bowl that fits over the top, whisk the egg yolks, sugar and corn syrup together and place the bowl on the saucepan with the water, heating gently and mixing throughout.
As it warms up, slowly add the coffee-infused milk, a little at a time, whisking constantly as you add it. Heat the mix until it forms a loose custard (think school lunch custard consistency). Remove from the heat.
Whisk in the cream, salt and vanilla and pour into a large plastic bag. Place the bag in an ice bath to cool. I just run mine under the tap for a few moments and then throw it in the fridge until I am ready for it.
Once its thoroughly cool, place in your ice cream maker and mix until thick and creamy. Transfer to freezer safe container and freeze for a couple of hours until solid.
Serve with a sprinkle of cinnamon on top.
I think salted caramel will be our next endeavour and then I think it will be time to try soya versions.
Let the summer of ice cream begin!