Goats and a Recipe for Soft Chevre
"I did think, let's go about this slowly.
This is important. This should take
some really deep thought. We should take
small thoughtful steps.

But, bless us, we didn't."

–Mary Oliver
I am pretty sure that Mary Oliver was writing about the adventure that is smallholding when she wrote that poem. I can't tell you how many times similar thoughts have crossed my mind in the last 3 years – from buying far too many seeds to fill our not terribly big garden to ordering aproximately a dozen more meat birds than we could possibly house to getting a second crazy collie dog to keep our even more insane one company. However, the goats have taken our insanity to new levels.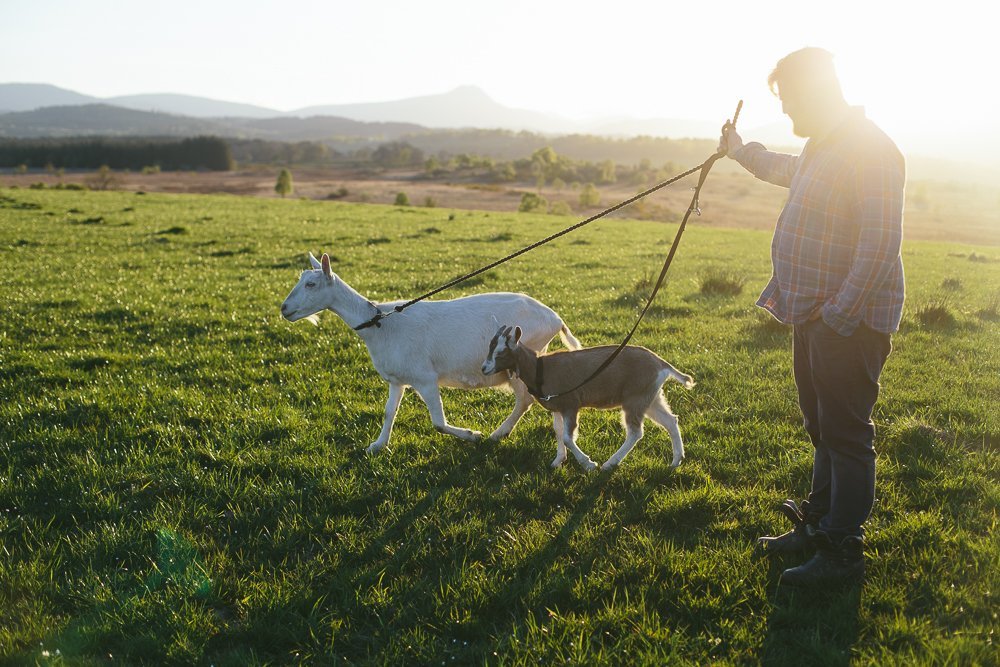 I can't remember exactly how the goaty Rube Goldberg machine started, but before we knew it, Dasha the British Saannen nanny goat and Freya, a companion British Toggenburg/saannen cross kid, arrived here and we were in the dairy animal owners club.
Our first few weeks were, um, interesting as we tried to learn to milk and contain two lively goats in what we learned was hugely inadequate fencing. Twice a day, Kevin and I would trudge out to the barn, each milking one side as we tried to learn the skills and build up the hand strength to get the milk out in a decent time. Dasha would kick and walk away and put her foot in the milk more often than not as she grew completely impatient with us both. For weeks we had to bribe her with apples to get her to stand and it has taken months to get her milked and out in a reasonable time. As you would expect, fencing has also proved challenging, with the goats unexpectedly arriving in my kitchen a couple of times over the summer or eating all of the holiday cottage's roses.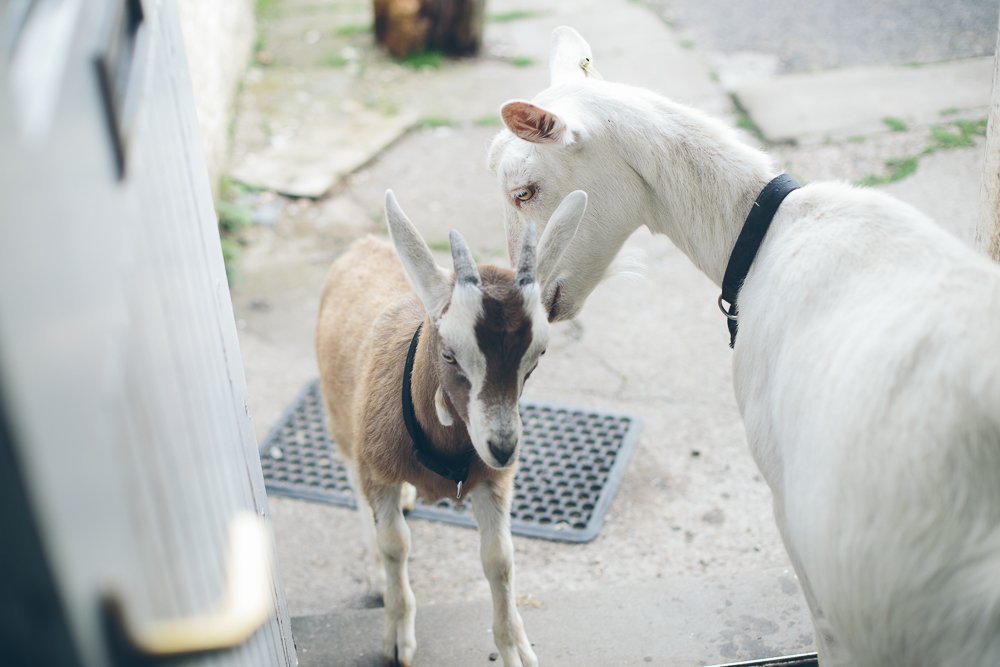 All in though, the experience has been a good one. All of our milk needs are covered by Dasha's twice daily milking, with plenty left over for 2 batches of goat's cheese a week. I make chevre most of the time, but mozzarella has been an epic addition to Friday night pizza night. There is no question that keeping dairy animals is at the same time extremely liberating – with one of our main staples completely provided for on farm and intensely tying, with one of us needed to be here to do chores each morning and night.
The chevre has become a hot commodity on the estate and as I can't sell it, the transactions are strictly barter-based, with wine, beer and even pottery used as payment.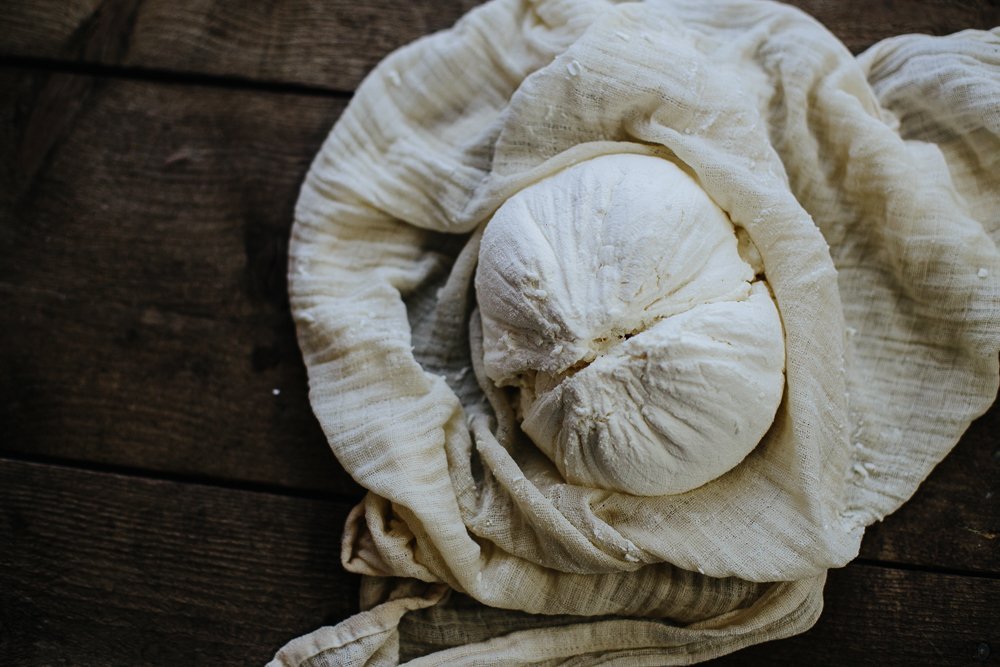 My Soft Chevre Recipe
Makes about 500-800g of chevre
4.5l (1gal) of Goat's milk
3T of prepared starter*
4 drops of Rennet diluted in 1/4 cup of cold water
salt to taste
thermometer
* I use mesophillic starter from Homestead Cheese Supplies prepared according to directions and frozen in ice cube trays once prepared. 1 ice cube = 1 T.
Heat the milk to 90C/194F. Cool rapidly to 30C/86F. I use a sink full of cold water. I pop the pan in with the lid and change out the water every so often.
When 30C has been reached, add the prepared starter. If it is ice cubes, let it melt. then, using up and down strokes (not circular ones) stir in the starter and then the rennet that has been dissolved.
Let it set covered for 24 hours. It will be a soft yoghurt texture when done.
Line a seive with cheese cloth or muslin (I use baby muslins or the cheapest dish towels from Ikea) and pour the whole mixture through. You may need more than one. Tie them up and let them hang with a pot underneath for at least 24 hours. Dont handle the curds too much, as it can change their texture and make them tougher. Discard the whey or use it in fermenting or breadmaking.
Once a soft texture has been reached, remove the cheese from the cloths and salt to taste. Cheese keeps for about a week, if it lasts that long.
I am often asked if you can use goat's milk from the store for this. I would bet that you can, as my milk is pasteurised (the heating process) before I make cheese. I know that some people make this cheese from raw, but I have found that the natural bacteria interferes with the starter culture giving inconsistent and sometimes grainy results.