Grandma Toto's Rhubarb Pie (aka the best pie in the history of the universe)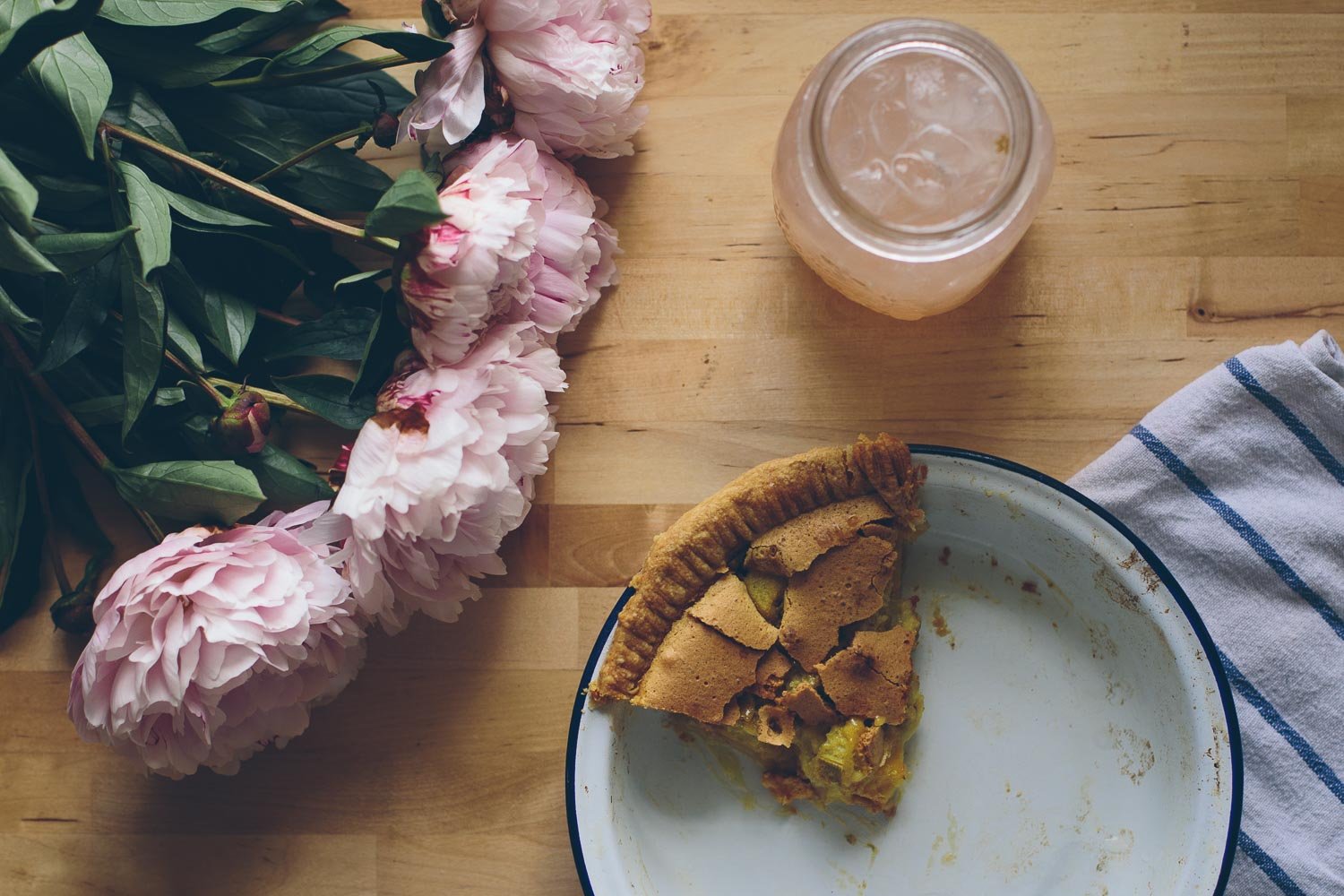 I am not going to even place any qualifiers on my audacious statement about the pie recipe I am going to share. I have eaten a lot of pie. Waitress is one of my favourite movies. I have even been known to say that if I had to pick a favourite food-genre, it would be pie. There is just something about the combination of pastry and filling (sweet or savory) that just gets me every time, so if its on the menu, I will be ordering the pie. I just really like pie.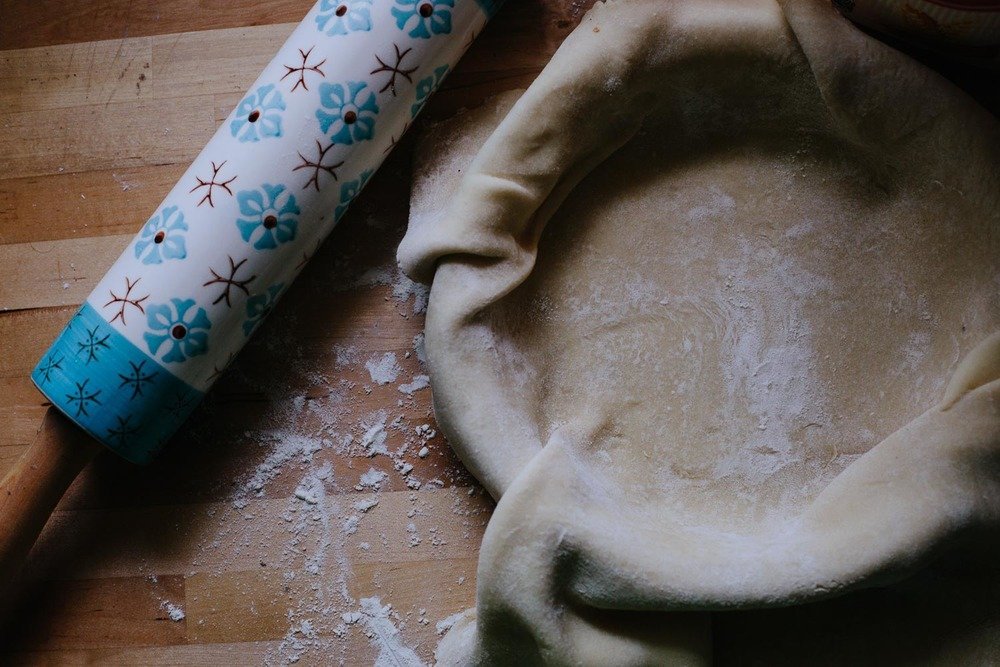 This pie is from my sister's grandmother, Grandma Toto. Let me tell you about my sister. She and her husband are hands down the best cooks I know. When we visit, we sit at her kitchen counter and eat dish after dish of the most amazing food: spaghetti and meatballs that make you weep, mashed potatoes that add inches to your hips just by looking at them (who knows what they do to you after you've eaten your 3rd helping) and don't even get me started on the things she can do to cream cheese.
Its no surprise that she has a gift in the kitchen. Her mom once brought me back from years of vegetarianism with one amazing pot roast.
So, when I was promised a famous Grandma Toto's recipe after showing off the enormous rhubarb we have been given by my neighbour, I jumped at the chance.
I have made it 4 times in week, its that good.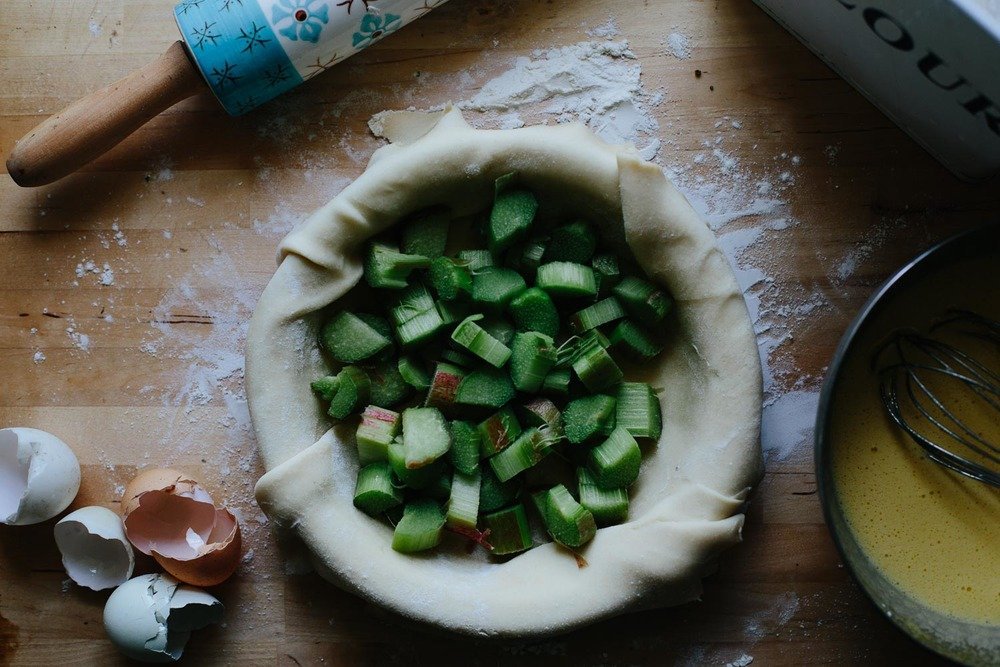 Ingredients:
1 Unbaked Pie Crust (I use the 3:2:1 method as read about it The Yarn Whisperer and I have never had a pie crust fail since)
2 1/2 Cups of chopped rhubarb (this was about 4 average stalks)
3 Eggs beaten
1 1/2 Cup of sugar
3T of Flour
1T Melted Butter
1tsp Vanilla
Pinch of salt
Instructions:
Preheat your oven to 400F/200C.
Prepare your pie crust. In a bowl, beat the eggs and sugar until they are light and the sugar is mostly dissolved. Add the flour, butter, vanilla and salt and mix. Place rhubarb into pie crust and pour over egg mixture. Bake at 400F/200C for 10 minutes. Then lower your oven to 350F/180C for 45 minutes. Its done when the rhubarb is tender and the eggs have set.
For another option, add strawberries to the mix (as suggested by my Aunt Dodie – the blog is totally becoming a family affair)!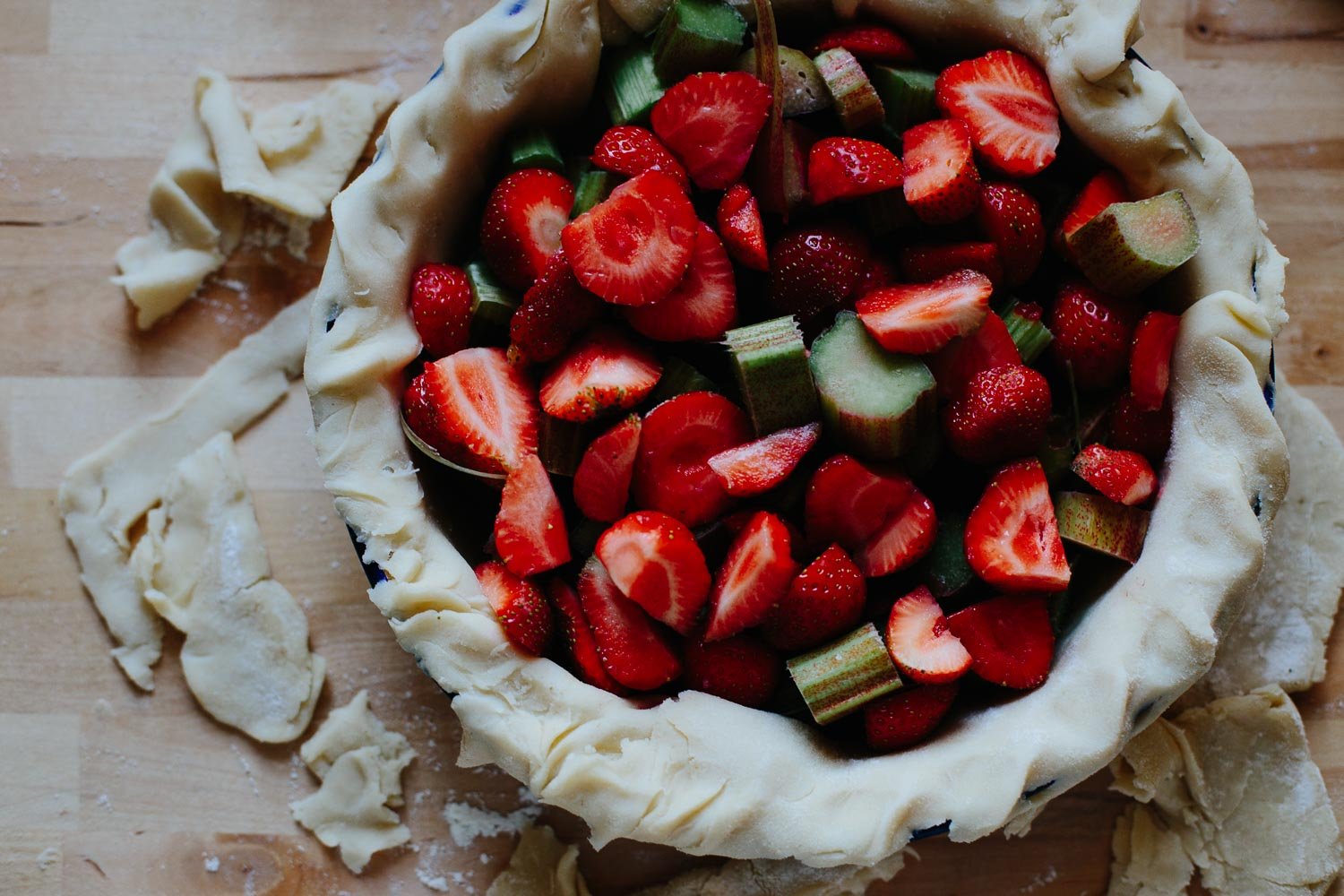 Enjoy!